Description
3Tech is recognized as a leading provider of "Total Power Solutions"​ with a special focus on network power solutions for telecom operators.
Since 1998, 3Tech has built a team of professional technicians and engineers in the field of energy solutions. With a range of reliable, high quality products – especially diesel generators – and through a global network of sales and service centers 3Tech delivers real value to customers.
OwlEye Smart Control and Monitoring System
Please feel free to contact us with any queries or questions you may have.
Course Schedule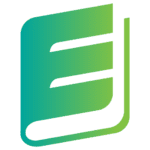 Book your course now
Enquiry
Your enquiry submitted successfully
Enquiry Submission failed
Please enter input field(s)

Tags
Claim this course
To manage this course details kindly claim this course.