Basic English 1: Elementary
Description
FutureLearn connects people and ideas with the world's best free online courses. It aims to pioneer the best social learning experiences for everyone, anywhere. Whether you're a professional looking to gain a new business skill or an avid pastime learner wanting to discover a new passion, we offer a diverse selection of free, high quality online courses from over 110 (a number that's always growing) of the world's leading universities, business schools and specialist organisations.
By applying creative ideas and technological innovation to the world of learning, we connect learners from all over the globe with high quality educators and with each other. We believe learning should be an enjoyable, social experience, with plenty of opportunities to discuss and reflect on what you've studied. Through social collaboration, you can make fresh discoveries and form new ideas that benefit you both professionally and personally.
Courses are delivered one step at a time and are accessible on mobile, tablet and desktop, so you can fit learning around your life, anytime, anywhere.
Learn basic English for everyday situations and improve your listening skills with this online English language course.
Learn everyday English for work or studying
Have you always wanted to learn English, or need to know the language for your work or studies?
This free online 4-week course will help you learn basic English skills. It will give you confidence in everyday situations and help you improve your listening skills.
After taking this course you can progress to  Basic English 2: Pre-Intermediate
Improve your English vocabulary
At the beginning of the course, you'll learn what to say when you meet new people, learn to introduce yourself, and practice joining in with conversations. You'll work on your speaking, reading, and listening skills.
By using your computer or smartphone, you'll be able to hear people talking in English in a number of different situations and test your understanding with quizzes.
Learn basic English grammar and common English phrases
By the end of the course, you'll be comfortable with asking simple questions, talking about friends and family, and discussing work and hobbies.
Learn to express your likes and dislikes, chat about hobbies such as music and sport, and read emails from a new pen pal. All of these activities will improve your confidence in elementary English.
You'll have a good understanding of basic grammar including subject pronouns, different tenses, and the verb 'to be'. Your pronunciation skills will also be put to the test.
What topics will you cover?
Language to introduce yourself
Describing how you are feeling
Asking simple questions
Talking about your friends and family, and describing their personalities
Talking about work and jobs
Saying what you do and don't like
Talking about your hobbies
What will you achieve?
By the end of the course, you'll be able to…
Identify language used in everyday situations, such as studying, communicating with classmates, and talking about work

Develop confidence in key language items useful in a range of different scenarios

Apply language skills for everyday conversations

Demonstrate understanding of relevant language that can help the learner progress along the path to studying at a university
Who is the course for?
We recommend learners have a minimum of CEFR (Common European Framework of Reference for Languages) A1 to get the most from this course.
Supported by UK aid – Strategic Partnerships for Higher Education, Innovation and Reform.
Who developed the course?
King's College London
What's included?
King's College London are offering everyone who joins this course a free digital upgrade, so that you can experience the full benefits of studying online for free. This means that you get:
Unlimited access to this course
Includes any articles, videos, peer reviews and quizzes
A PDF Certificate of Achievement to prove your success when you're eligible
 REGISTER FOR THE COURSE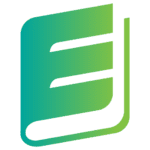 Book your course now
Enquiry
Your enquiry submitted successfully
Enquiry Submission failed
Please enter input field(s)

Tags
Claim this course
To manage this course details kindly claim this course.