Brand Strategy and Communication
Description
Learn the key concepts of brand strategy and how to use digital storytelling to build interaction with a brand.
Create compelling brand stories with design agency Moving Brands
Communication within the digital landscape is core to the success of any business, but the variety of channels means that managing this can be complex.
This three-week course from Ravensbourne University and Moving Brands will introduce you to the thinking frameworks that an award-winning, international design agency like Moving Brands uses to create coherent and compelling brand stories.
Develop frameworks for brand strategy and strategic planning
Before creating comms around a brand, you need to ask some key questions. These questions are designed to act as a framework that informs your brand communication.
During this course, you'll learn how to plan communication that is 'alive to change' but also coherent in its articulation of value and purpose. You'll think about the what, how, and why of a brand, using Apple as an example of great brand propositions and brand stories.
Discover the importance of visual language and tone of voice
A brand's visual language and tone of voice are key building blocks of its identity and help convey the brand message.
You'll dive into the different aspects of visual language, such as typographic design, layout and composition, and iconography, as well as how brands shape a tone of voice through using language that aligns with their proposition.
Using top brands like Brewdog and case studies from Moving Brands, you'll assess the strategic process for building a brand's visual language and tone of voice.
Explore how to use brand as an experience
As technology has evolved it has brought with it new and different opportunities to interact with consumers and create brand experiences.
This course will take you through the process of creating brand experiences that not only enhance brand communication but also tie back to the brand proposition.
What will you achieve?
By the end of the course, you'll be able to…
Apply strategic planning to inform the creative use of branding, social media and interaction design.

Synthesise industry standard thinking frameworks to develop relevant concepts and ideas.

Explore industry standard methodologies for the creative use of branding, social media and interactive design.

Model informed strategic decision making based on industry insight.

Create systems to define visual communication.
Who is the course for?
This course is designed for anyone looking to improve their digital marketing skills, especially brand strategy and communication.
Who developed the course?
Ravensbourne University London
Champions of creativity and collaboration, Ravensbourne is the definitive destination for study in digital media and design courses. Situated in the heart of London, Ravensbourne is a top-ranking university for graduate salaries in art and design.
Start learning today – free 7-day trial
After your free trial you can:
Pay $39 per month to keep learning online

Have complete control over your subscription; you can cancel any time

Work at your own pace and set your own deadlines at every stage

Only pay while you're learning; the subscription will cancel automatically when you finish

Complete online assessments to test your knowledge and prove your skills

Earn digital course certificates and a final award that you can share online, with potential employers, and your professional network

Keep access to the content of courses you complete even after your subscription ends
REGISTER FOR THE COURSE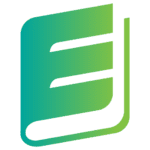 Book your course now
Enquiry
Your enquiry submitted successfully
Enquiry Submission failed
Please enter input field(s)

Tags
Claim this course
To manage this course details kindly claim this course.