Description
The Center for Professional Development in Business (CPDB) under the Angelo King Institute for Business and Economic Research and Development (AKIBERD) is the continuing education provider and consulting arm of the DLSU College of Business Economics. CPDB offers specialized certificate courses in partnership with industry associations, customized short-term programs for client institutions, public seminars for small scale enterprises and family businesses, and advisory services for requesting organizations.
Vision
CPDB envisions itself as a leading resource for continuing education in the country. It hopes to contribute to building a dynamic and progressive Philippine society—one that is driven by the talent, skills, and creativity of its people and by the innovativeness and responsiveness of its organizations.
Mission
Guided by this Vision, CPDB:
Conducts training and consulting activities to help Filipino businesses become robust organizations that could serve as engines of economic growth and development;
Provides continuing education and training to interested individuals in business, government, and non-government organizations in the Philippines and the Asian region;
Actively engages professional and industry associations, and assists them in enhancing the level of professionalism and integrity of their members
Constantly upgrades the quality of business and economics educators who constitute the pool of its resource persons and training consultants.
Values
CPDB is guided by the following values and principles:
Human Development – A belief in the dignity of every individual, one that is enhanced by education;
Lifelong Learning – The continuous pursuit of knowledge and the upgrading of individual, group, and organizational competencies;
Synergy – Collaboration with other institutions to leverage resources and achieve common goals and interests;
Service to Society – Promotion of national development through teaching and the sharing of specialized expertise to government, the business sector, and civil society groups.
Courses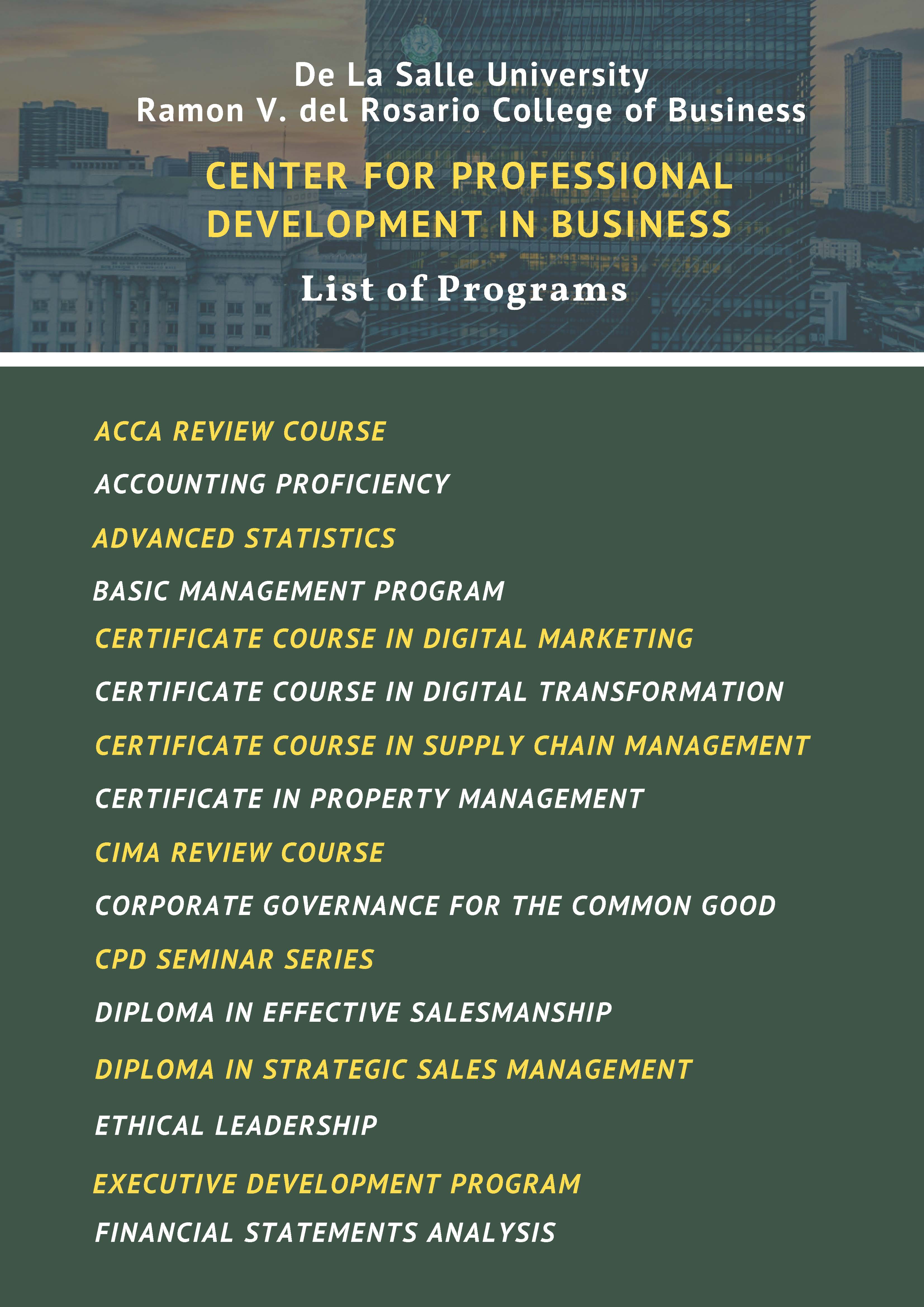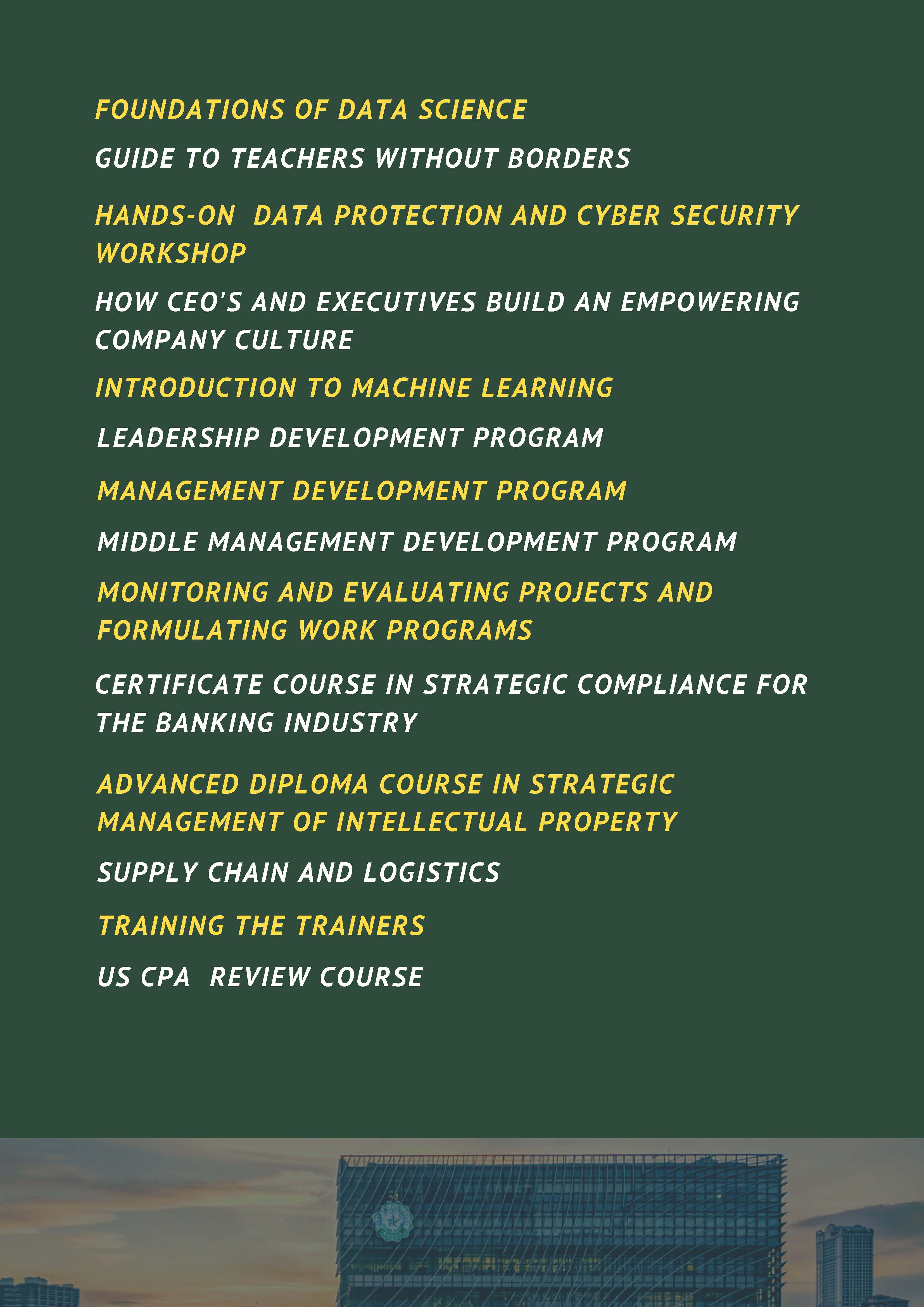 Please feel free to contact us with any queries or questions you may have.