COVID-19 Critical Care: Understanding and Application
Description
Learn the principles and practice of critical care to treat and care for critically ill patients during the COVID-19 pandemic.
FutureLearn connects people and ideas with the world's best free online courses. It aims to pioneer the best social learning experiences for everyone, anywhere. Whether you're a professional looking to gain a new business skill or an avid pastime learner wanting to discover a new passion, we offer a diverse selection of free, high quality online courses from over 110 (a number that's always growing) of the world's leading universities, business schools and specialist organisations.
By applying creative ideas and technological innovation to the world of learning, we connect learners from all over the globe with high quality educators and with each other. We believe learning should be an enjoyable, social experience, with plenty of opportunities to discuss and reflect on what you've studied. Through social collaboration, you can make fresh discoveries and form new ideas that benefit you both professionally and personally.
Courses are delivered one step at a time and are accessible on mobile, tablet and desktop, so you can fit learning around your life, anytime, anywhere.
Understanding critical care
You will learn the daily practice for frontline clinical staff supporting critical care patients with and without COVID-19, and how to apply ventilation and organ support principles to the care of a critically ill coronavirus patient.
Discover how to recognise, assess and manage deteriorating patients on the ward, and watch videos that demonstrate effective situation management in COVID-19 critical care.
Learn the fundamentals of COVID-19 and ventilation support
We provide information on a number of checklists, resources and guidelines being produced specifically for COVID-19 in order to assist healthcare teams with their clinical management and decision making.
In addition, we provide an overview of the basic principles of Ventilation and Organ Support. It will cover the pathophysiology of sepsis and ARDS, mechanical ventilation, shock, sepsis and septic shock, acute kidney injury, and haemofiltration. This will support a range of staff members, including those new to critical care.
The importance of staff well-being
It is important to recognise that we need to care for ourselves in order to care for our patients, relatives and colleagues. The final part of the course explores how our emotions impact our well-being and provides you with resources to support you at this time.
What topics will you cover?
• Deteriorating Patient
• Daily Practice of Critical Care
• COVID-19 Specifics
• Ventilation and Organ Support
• Self-care and Staff Well-being
What will you achieve?
By the end of the course, you'll be able to…
Apply the current and evolving principles of Personal Protective Practices in the care of COVID-19 patients

Apply evidence-based principles of advanced organ support and monitoring to the COVID-19 critically ill patient

Apply evidence-based daily practices to care of the critically ill patient

Develop a range of specialised self-caring practices, including being present, self-kindness, compassionate listening, soles of the feet, walk a mile in their moccasins

Reflect critically on the complex elements required to achieve both self-awareness and self compassion in a high tension environment.
Who is the course for?
This course has been designed for frontline clinical staff who are caring for critically ill patients during the COVID-19 pandemic.
This includes a wide range of healthcare professionals in acute care, from many different clinical speciality backgrounds.
You may have some previous critical care experience or none.
The information will support those refreshing critical care knowledge and skills, newly qualified doctors, those who are upskilling, and those returning to acute clinical services during the COVID-19 pandemic.
Who developed the course?
The University of Edinburgh
Founded in 1583, the University of Edinburgh is one of the world's top universities and is globally recognised for research, innovation and high-quality teaching.
REGISTER FOR THE COURSE.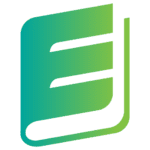 Book your course now
Enquiry
Your enquiry submitted successfully
Enquiry Submission failed
Please enter input field(s)

Tags
Claim this course
To manage this course details kindly claim this course.