Current Issues in Secure Development
Description
Discuss and examine current limitations of secure design and development.
Duration: 2 weeks
Weekly study : 5 hours
100% online :  Learn at your own pace
Get full ExpertTrack access : $39/month
Prepare for your final assessment with supported revision that covers the range of topics studied so far, including security legislation, secure design principles, formal modelling, hazard analysis, and model checking.
Work will be structured around a series of exercises and case scenarios to offer you a structured approach to preparing for this ExpertTrack's final assignment.
Revise your knowledge of security standards and legislation
Review and reflect on some of the key concepts covered here. You'll be presented with a number of scenarios that reflect on how cyber security interacts with the system development life cycle, and how secure design principles can be implemented in real-life systems.
Gain confidence in hazard analysis and formal verification techniques
This is an opportunity to review your knowledge of developing and implementing robust security systems. You'll be presented with further exercises in formal verification techniques, computation tree logic application, and secure programming principles.
Upon completion of this course, you will have a full overview of the cyber security ExpertTrack and will be ready to get started on the final assessment to gain your certification.
What topics will you cover?
Current security concerns in the system development process
Overview of the key concepts covered in the program
Preparation for the final assignment
What will you achieve?
By the end of the course, you'll be able to…
Discuss the current security concerns/issues identified in the different stages of the development lifecycle of a system

Discuss the opportunities of applying more accurate and cost-effective testing and verification techniques (eg secure by design approach)

Describe the main testing and formal analysis limitations
Who is the course for?
This ExpertTrack is suited to people looking to increase their understanding of software development lifecycle and security considerations. It has been designed for security analysts, security architects, software developers, and aspiring security specialists.
Who developed the course?
Coventry secured 5 QS Stars for Teaching and Online Learning in the QS World University Ranking 2020 and has received No. 1 in the world for Massive Open Online Courses in MoocLab's World University Ranking 2021.
Start learning today – free 7-day trial
After your free trial you can:
Pay $39 per month to keep learning online

Have complete control over your subscription; you can cancel any time

Work at your own pace and set your own deadlines at every stage

Only pay while you're learning; the subscription will cancel automatically when you finish

Complete online assessments to test your knowledge and prove your skills

Earn digital course certificates and a final award that you can share online, with potential employers, and your professional network

Keep access to the content of courses you complete even after your subscription ends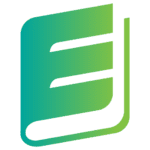 Book your course now
Enquiry
Your enquiry submitted successfully
Enquiry Submission failed
Please enter input field(s)

Tags
Claim this course
To manage this course details kindly claim this course.