Data Representation in Computing: Bring Data to Life
Description
Learn how data is represented through media; audio, visual and text. Supported by Google.
Learn how data is represented through media; audio, visual and text.
This online course from the Raspberry Pi Foundation explores how computers do interesting things with data. You'll discover how to represent and manipulate text, images and sound and compression and other algorithms.
What will you achieve?
By the end of the course, you'll be able to…
Describe how computers represent things in binary

Explain common text encoding (ASCII and UTF-8)

Investigate the physics of sound, and how sampling allows computers to represent sounds

Compare lossy and lossless compression

Evaluate whether to use a bitmap or a vector image
Who is the course for?
This course is designed at GCSE-Level to A-Level educators and learners. This course has a focus on supporting educators looking for an engaging way of teaching GCSE Computer Science concepts.
We recommend that learners have a basic understanding of Python, for example gained from our Programming 101 course for beginners
An understanding of binary is helpful but not necessary (you may be interested in our How Computers Work course)
Due to its section on the representation of images, this course includes several steps and questions based around visual content.
What software or tools do you need?
To complete optional coding challenges in this course you will need to download a Python IDE (Integrated Developer Environment) such as Mu.
Who developed the course?
The Raspberry Pi Foundation works to put the power of digital making into the hands of people all over the world, so they are capable of understanding and shaping our increasingly digital world.
REGISTER FOR THE COURSE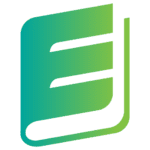 Book your course now
Enquiry
Your enquiry submitted successfully
Enquiry Submission failed
Please enter input field(s)

Tags
Claim this course
To manage this course details kindly claim this course.