Digital Technology Group
Khan Dangkor, Phnom Penh, Kingdom of Cambodia
Description
DiTEK Group is a team of professionals with extensive backgrounds and experience in the IT industry. We are believed in fast and easy communication because the clients and company relation is the key to success. If you want to make any query or in need of any detail information regarding our services, facilites and any other issue related to DiTEK Group. 
Our Software Solutions 
Queue management System
 Property Management System
Installment Management System
 Business Management System
Human Resource Management System
HR Time Attendance & Payroll Management System
Hotel & Resort Management System
Restaurant & Inventory Management System
POS & Management System
Please feel free to contact us with any queries or questions you may have.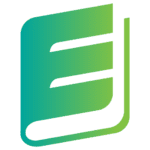 Book your course now
Enquiry
Your enquiry submitted successfully
Enquiry Submission failed
Please enter input field(s)

Tags
Claim this course
To manage this course details kindly claim this course.