Digitalization in Indonesia: Unlocking Business Opportunities Online
World Trade Center Jakarta, Jl. Jend. Sudirman, RT.8/RW.3, Kuningan, Karet, South Jakarta City, Jakarta 12920, Indonesia
Description
Digitalization in Indonesia: Unlocking Business Opportunities Online
November 18 @ 10:00 am
 – 
11:30 am
WIB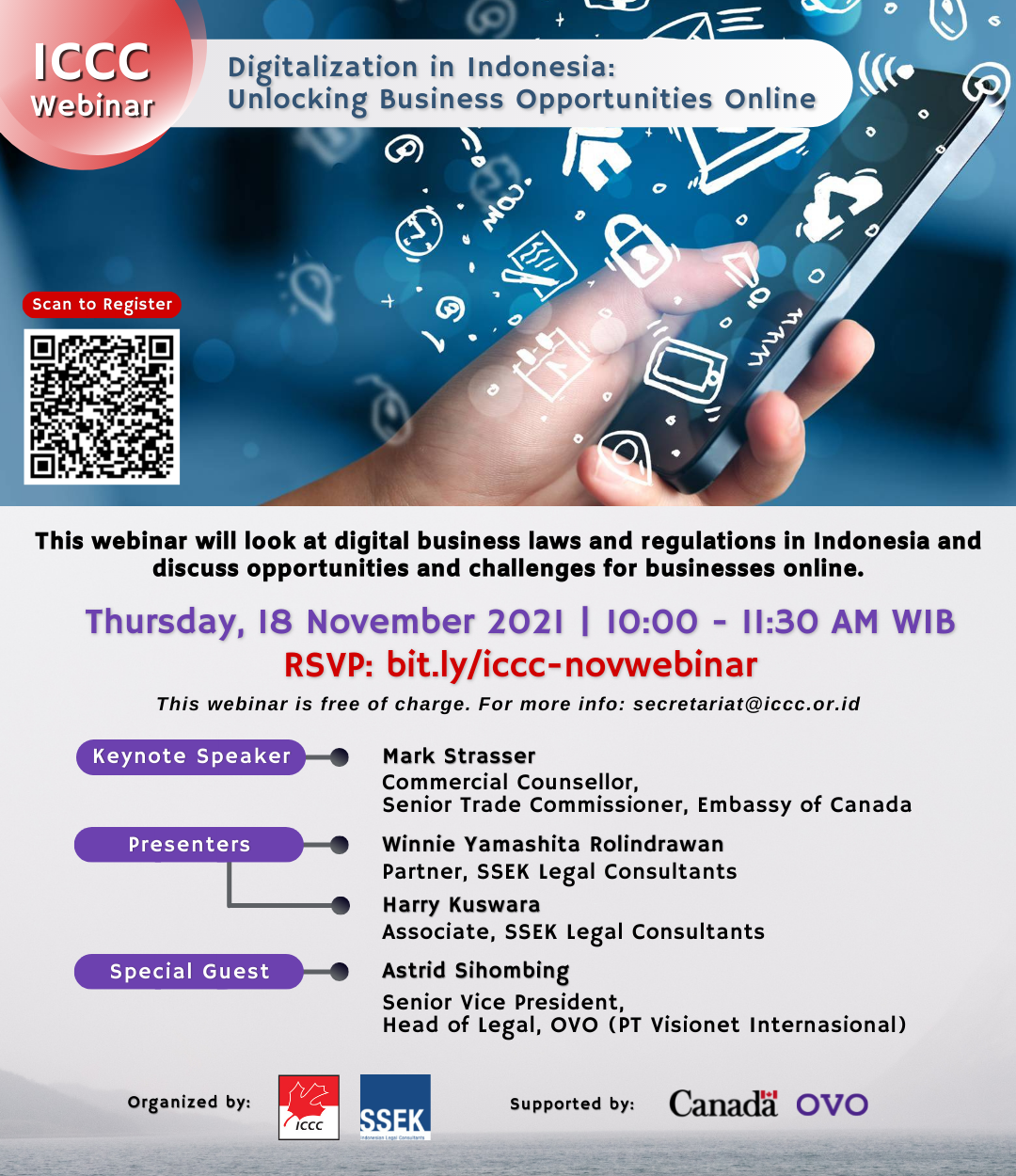 The Indonesia Canada Chamber of Commerce (ICCC) is an organization dedicated to serving its members, the Indonesian-Canadian business community. We do this by providing regular information on business in Indonesia, by hosting events providing opportunities to learn about and discuss business in Indonesia and in Canada, and by representing the general interests of Canadian business to the Indonesian government. We also actively organize a number of social events to bring our members closer together.
Please feel free to contact us with any queries or questions you may have.
Enquiry
Your enquiry submitted successfully
Enquiry Submission failed
Please enter input field(s)

Tags
Claim this course
To manage this course details kindly claim this course.
Courses from same Trainer
More courses from this trainer
Other Courses you may be interested in
May you like Courses