Enabling Community-Based Leadership in Design: Sustainable Development of Historic Faith Buildings
Description
Mobilise the power of communities to re-imagine and shape their place.
Learn how to enable communities to lead design initiatives in places of worship
Apart from being special places where people practise their faith, places of worship play an important role for the wider community by providing pastoral care and much-needed local services.
Community-based design initiatives can enhance the value of these places as a sustainable resource for multiple communities.
This five-week course develops practical knowledge to empower you to help others to discover the potential of their historic faith buildings, and develop a community-led design initiative.
By the end of this course, you will know how to develop and guide community initiatives that adapt, re-imagine, and revitalise historic faith buildings.
Take an in-depth look at design and leadership in communities
The course starts with an introduction to the project management, and value, of community-based design initiatives.
You'll unpack how communities can overcome their own barriers and effectively communicate with all involved professionals.
Apply the principles you learn to foster community engagement
Once you've learnt the theory on successful community-led design, you'll start exploring how to make these projects happen.
You'll see how these groups can develop strategies and tools to engage other people or organisations in co-creating their visions for community upliftment through historic building preservation.
Discover the steps for supporting and leading community initiatives
Developed as a collaboration between the Glass-House Community Led Design, Open University, and CS-DC, you can trust this course to give a comprehensive introduction to community-based design projects.
What topics will you cover?
Below is a breakdown of what you'll be doing each week of the course:
Week 1: What is community-led design?: the meaning and value of community leadership in design

Week 2: Developing a design language: how communities can explore key themes in the design of a place, and how they can develop their own design language and vision in order to improve communication with other professionals

Week 3: Instigating community leadership in design: how communities can overcome their own barriers and develop the passion, abilities, and capacity to lead design initiatives

Week 4: Engaging communities in design: how communities can develop the abilities, strategies and tools to engage other people, community groups, or organisations in co-creating value for their initiatives

Week 5: Consolidating all the previous weeks' learning: you'll create a record of your learning journey, and the elements of the course that you'd use in your own work context.
What will you achieve?
By the end of the course, you'll be able to…
Explain community-led design and its value and role in your own context of work

Engage with and enable a community to develop their design language to shape and share their vision with others

Engage and support a community to develop community engagement strategies and activities

Create spaces that mobilise and guide people to lead design initiatives
Who is the course for?
This course is designed for anyone interested in developing community-based design initiatives, as well as their own leadership skills. Local groups, designers, funders, and support organisations will all benefit.
What software or tools do you need?
To take part in this course you need a standard computer with internet access.
Who developed the course?
UNESCO UNITWIN Complex Systems Digital Campus
The Complex Systems Digital Campus is an international network of individuals and institutions working together to promote research and education in complex systems science and in integrative sciences.
REGISTER FOR THE COURSE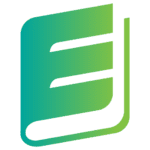 Book your course now
Enquiry
Your enquiry submitted successfully
Enquiry Submission failed
Please enter input field(s)

Tags
Claim this course
To manage this course details kindly claim this course.