Engineering the Future: Creating the Amazing
Description
Learn more about the fascinating world of engineering, and discover where an engineering degree could take you.
Duration : 3 weeks
Weekly study : 4 hours
100% online : Learn at your own pace
Unlimited: $23.33/month
Learn what key skills and knowledge you need to study engineering
Engineering has played an immeasurable role in the advancement of our society and planet. On this course, you will get an introduction to the study of engineering, and find out why, as an engineer, you have the potential to change the world.
You will learn how the disciplines of maths, biology, computing and physics, alongside creative thinking and people skills, come together to produce cutting-edge engineering projects. You will also explore the impact of modern engineering on a diverse range of industries, from healthcare to artificial intelligence.
What topics will you cover?
Environmental engineering
Healthcare and Medical Engineering
Virtual Reality for healthcare and entertainment
Robots, artificial intelligence and future technology
What will you achieve?
By the end of the course, you'll be able to…
Explore the potential of modern engineering to change the world

Summarise the underlying component skills needed for successful engineering

Apply mathematical and scientific concepts to real-world engineering applications

Discuss the context of modern engineering and its role in society

Assess possible future developments in technology and describe their own potential role in achieving them.
Who is the course for?
This course is designed for anyone with an interest in engineering technology.
It will be of particular interest to students in their final year of school looking to apply to York's Engineering and Electronic Engineering courses, as well as their parents and teachers.
Who developed the course?
The University of York combines the pursuit of academic excellence with a culture of inclusion, which encourages everyone – from a variety of backgrounds – to achieve their best.
REGISTER FOR THE COURSE.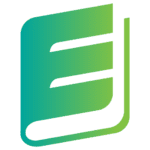 Book your course now
Enquiry
Your enquiry submitted successfully
Enquiry Submission failed
Please enter input field(s)

Tags
Claim this course
To manage this course details kindly claim this course.