Foundations of Science for Undergraduate Degrees
Description
Develop the right skills for study and assessment in higher education while refreshing your core science knowledge.
Duration : 5 weeks
Weekly study: 4 hours
100% online : Learn at your own pace
Unlimited : $23.33/month
Give yourself an advantage for starting a university degree
With interruptions to education occurring all the time, many school students intending to go to university in the coming years may not feel prepared.
This three-week course from the University of Nottingham will provide a primer in science before joining an undergraduate science degree and will help to ease the transition to University.
Refresh key biology and chemistry knowledge
The transition to university can be daunting in normal times, but recent disruption to education has meant that many students may have missed out on key topics before starting their undergraduate degrees.
On this course, you'll be able to refresh your knowledge of biology and chemistry and fill in any blanks before starting university. This will be especially useful if you're planning to join any animal, human, or pharmacy-related degrees.
Build the skills to support learning in higher education
There are many skills that can give you an advantage when moving into higher education. You'll learn crucial techniques to help with motivation, your working memory, and even creating an optimal study environment.
The skills that you'll gain on this course mean that, when they start your undergraduate science degree, you'll already be in a better position to cope with the academic demands of a University-level science course.
Learn from the experts at the University of Nottingham
This course is being led by the University of Nottingham Vet School which has the experience of developing a very successful Virtual Work Experience for the University.
Being known for putting students first, and with very high student satisfaction scores, the School is greatly equipped to help you adapt to the educational needs of higher education.
Syllabus
Introductions, study skills and your first case!

Chemical structure and bonding & Cardiovascular systems

Mitosis and uncontrolled cell division & Communication systems

Immune systems & Acids, bases, pH and buffers

Genetics & Organic chemistry
What will you achieve?
By the end of the course, you'll be able to…
Demonstrate an understanding of key concepts within level 3 biology and chemistry such as biological molecules, cell division, immunology, genetics, cardiovascular system, structure and bonding, acids and bases and organic chemistry.

Apply and develop these key concepts within case-based scenarios.

Develop effective and individualised study skills to aid transition to higher education.

Reflect on current knowledge base and study skills to carry out a self-audit allowing the efficient selection of key case studies to complete.

Apply numeracy skills in a case setting.
Who is the course for?
This course is designed for students intending to do an undergraduate science degree. By enrolling in this course, you'll gain the necessary skills to start university and increase your level of confidence.
Who developed the course?
The University of Nottingham
The University of Nottingham is committed to providing a truly international education, inspiring students with world-leading research and benefitting communities all around the world.
REGISTER FOR THE COURSE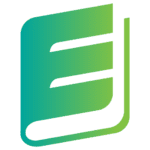 Book your course now
Enquiry
Your enquiry submitted successfully
Enquiry Submission failed
Please enter input field(s)

Tags
Claim this course
To manage this course details kindly claim this course.