Description
Insight English language schools were founded in 2004 with the aim of improving language instruction and providing courses of the highest quality
Insight English language schools believe there is no effective substitute for live instruction and that it is only by actively using language that improvements can be made.
With over twenty years industry experience, the founders of Insight English language schools have extensive experience from some of the largest companies in the Asia Pacific region. Whether you are a beginner or an advanced user of the English language, we can tailor a course to meet your specific requirements.
Courses
English Courses
Thai Courses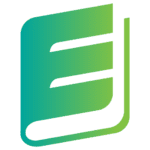 Book your course now
Enquiry
Your enquiry submitted successfully
Enquiry Submission failed
Please enter input field(s)

Claim this course
To manage this course details kindly claim this course.