Introduction to Metal Additive Manufacturing (AM) Technology
Description
Enhance your knowledge of metal additive manufacturing (AM) technology, as well as metal AM applications and materials.
Duration : 3 weeks
Weekly study : 1 hour
100% online : Learn at your own pace
Unlimited : $23.33/month
Discover the challenges and advantages of additive manufacturing processes
This short course will develop your knowledge and understanding of metal additive manufacturing technology, from AM processes to how AM is used in different industries.
Understand the workflow of the additive manufacturing process
Alongside expert guidance from educators at KU Leuven and the EIT RawMaterials, you'll gain an in-depth understanding of what additive manufacturing is.
As you explore the various steps of the AM process chain, you'll also consider the disadvantages and advantages of additive manufacturing.
Explore the main applications of additive manufacturing
As well as getting to grips with what metal additive manufacturing is, you'll broaden your understanding of its many applications.
From aerospace to the biomedical industry, you'll consider how metal AM is applied in different industries.
Develop your knowledge of metal additive manufacturing materials
The course will also offer you the chance to learn about the different materials used for metal additive manufacturing.
You'll explore how it's used for prototyping and also how it can be employed for the manufacturing of safety-critical parts in high-demand applications.
What topics will you cover?
Week 1: What is additive manufacturing? What are the advantages and disadvantages of AM?
Week 2: Applications of metal AM in various sectors
Week 3: Materials for metal AM
What will you achieve?
By the end of the course, you'll be able to…
Describe what additive manufacturing is and what the different steps of the AM process chain are

Explain the advantages and disadvantages of additive manufacturing

Identify main applications of metal AM

Compare different metals that are being processed by AM
Who is the course for?
This course is designed for anyone who wants to learn about the basics of metal additive manufacturing.
More specifically, this course is useful for people from industry. Whether you're an engineer or manager at a company producing raw materials and equipment for metal AM, you work at an AM company and want to train new recruits, or you're from a sector where the use of AM parts is being introduced (eg medical, aerospace, automotive), this course will help you or your team to upskill.
Who developed the course?
Initiated and funded by the EIT (European Institute of Innovation and Technology), a body of the European Union, EIT RawMaterials is the largest European raw materials partnership.
REGISTER FOR THE COURSE.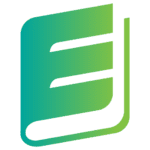 Book your course now
Enquiry
Your enquiry submitted successfully
Enquiry Submission failed
Please enter input field(s)

Tags
Claim this course
To manage this course details kindly claim this course.