Description
A successful business depends on how it takes advantage of global market opportunities and challenges and simultaneously develop effective international marketing strategies. This course focuses on major issues associated with international marketing. In this course, you will gain an understanding of the importance of global and international marketing, motives to internationalisation, the strategic implications of segmentation, targeting, and positioning, the influence of macro-environment on market selection, alternative market-entry strategies, financial, and organisational issues involved in international marketing.
REGISTER FOR THE COURSE.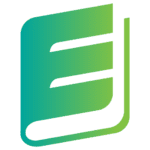 Book your course now
Enquiry
Your enquiry submitted successfully
Enquiry Submission failed
Please enter input field(s)

Tags
Claim this course
To manage this course details kindly claim this course.