Network Security and Defence: Security Architecture
Description
Explore the layers of network security architecture and how to manage them before, during, and after an event.
Duration 2 weeks
Weekly study : 5 hours
100% online : Learn at your own pace
Get full ExpertTrack access : $39/month
Explore the importance of layered network security
It's important for anyone working in network defence management to understand security architecture, because it allows you to segregate differing trust domains via security devices.
This course will explore anti-virus software, malware protection, cryptographic techniques and applications, intrusion detection systems configuration, testing and maintaining firewalls, access control, network hardening and wi-fi security.
You will have the opportunity to grow your understanding of how these elements work together to create a secure network, and how you can apply the theory to real-life situations.
Explore network defence devices like firewalls and anti-malware systems
This course explores and analyses various management tools and techniques. You will come to understand that any single defence is likely to fail at some point. That's why layered defence is necessary.
You'll look at defining trust domains, zoning, security protection and how to implement security requirements.
Explore how to maintain network defence operations
During the course, you'll also study maintenance and response strategies, and explore holistic approaches to network defence management, as well as maintenance, monitoring, resilience and redundancy and testing.
Syllabus
Network Defence Configurations 

Maintenance and Response Strategies
What will you achieve?
By the end of the course, you'll be able to…
Demonstrate an understanding of the layers within a network defence management architectural framework

Explore the implications for both physical and logical defence strategies

Demonstrate an understanding of tools and techniques to manage the crisis event and maintain business continuity

Identify how to close a crisis event
Who is the course for?
This course is for anyone looking to build their understanding of cyber security and network defence management.
Who developed the course?
Coventry secured 5 QS Stars for Teaching and Online Learning in the QS World University Ranking 2020 and has received No. 1 in the world for Massive Open Online Courses in MoocLab's World University Ranking 2021.
Start learning today – free 7-day trial
After your free trial you can:
Pay $39 per month to keep learning online

Have complete control over your subscription; you can cancel any time

Work at your own pace and set your own deadlines at every stage

Only pay while you're learning; the subscription will cancel automatically when you finish

Complete online assessments to test your knowledge and prove your skills

Earn digital course certificates and a final award that you can share online, with potential employers, and your professional network

Keep access to the content of courses you complete even after your subscription ends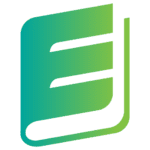 Book your course now
Enquiry
Your enquiry submitted successfully
Enquiry Submission failed
Please enter input field(s)

Tags
Claim this course
To manage this course details kindly claim this course.