Description
This course aims particularly at providing participants with the knowledge required to identify a variety of product launch success strategies to use when launching a new product and choosing the right communication channels that connect to direct consumers. Participants in this interactive course will explore all aspects of the New Product Development (NPD) process, its importance, and factors influencing stages involved in successful NPD. Participants will also learn how to utilise media vehicles to ignite the product launch process and increase the viability of the new product.
REGISTER FOR THE COURSE.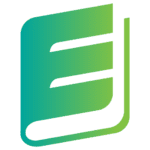 Book your course now
Enquiry
Your enquiry submitted successfully
Enquiry Submission failed
Please enter input field(s)

Tags
Claim this course
To manage this course details kindly claim this course.