Saigon Language School – SLS
2 Trương Định, Ward 6, District 3, Ho Chi Minh City, Vietnam
Description
Saigon Language School – SLS is considered as one of the prestigious Japanese language schools in Ho Chi Minh City. With a team of professional teachers, we always strive to give students fun and useful lessons.
Courses
Japanese course
Vietnamese course
Interpreter – Interpreter
Please feel free to contact us with any queries or questions you may have.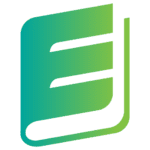 Book your course now
Enquiry
Your enquiry submitted successfully
Enquiry Submission failed
Please enter input field(s)

Tags
Claim this course
To manage this course details kindly claim this course.
Other Courses you may be interested in
May you like Courses