Description
A salesperson with a sales planning, knowledge and skills will be able to set sales targets and then define a set of steps to build an actionable sales plan. These targets are data-driven and well-designed for improving sales results in a specified period. This course is an elemental course, and it includes basic knowledge as well as the latest trends and keys to the sales planning and management competencies. This course covers the concept of integrating the sales planning process into the company's strategy by bridging the gap between strategy and sales. Also, it provides the necessary vital aspects of the sales function required to attract and retain customers.
REGISTER FOR THE COURSE.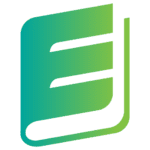 Book your course now
Enquiry
Your enquiry submitted successfully
Enquiry Submission failed
Please enter input field(s)

Claim this course
To manage this course details kindly claim this course.