Description
This phrase of selling ice to an Eskimo mainly refers to the sales representative who can sell anything to anyone. This course provides an introduction to how to win sales by persuading the target customer to buy the products and services. During this course, we will delineate and implement structuring and sales techniques designed to understand the customer's thought process in each of the steps such as creating a product that serves a purpose by adding value to match their expectation. To master this sales technique, you will need to participate actively in the interactive exercises and use an amalgam of presentations, discussions, case studies, videos, role-plays to transform your knowledge into this exceptional skills.
REGISTER FOR THE COURSE.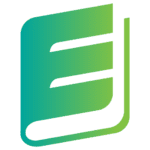 Book your course now
Enquiry
Your enquiry submitted successfully
Enquiry Submission failed
Please enter input field(s)

Claim this course
To manage this course details kindly claim this course.