Tituy Hosting Enterprise
St 204, Phnom Penh, Cambodia
Description
Buy A Domain
We have 100's of domains to choose from, not to mention prices that other companies only dream about.
Order Hosting
Without hosting, no one can see your website. To get your website online, order one and upload your content.
Get Support
We Offer 24/7 Premium Support via Phone, support tickets, Live Chat and Email. With reply in less than two hours.
Please feel free to contact us with any queries or questions you may have.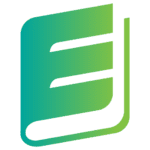 Book your course now
Enquiry
Your enquiry submitted successfully
Enquiry Submission failed
Please enter input field(s)

Claim this course
To manage this course details kindly claim this course.