Trade Solutions Group
Central Market, Phnom Penh, Cambodia
Description
Our solutions enhance international banking by streamlining operations, increasing revenue, and strengthening customer relationships. TradeEnabler, our flagship product suite, consists of several software modules that can be easily customized to meet the needs of any financial institution.
Fully Web-Enabled
All of our solutions are fully web-enabled so that your customers and branch offices may access the system in real-time from remote locations without having to install a cumbersome legacy application.
Electronic Outsourcing
Our software enables any bank to electronically outsource labor intensive transaction processing steps to a partner bank. One example of this powerful feature is the ability to outsource the negotiation of a letter of credit to another bank.
Fastest Time-to-Market
Trade Solutions Group understands that delivering our solutions quickly is often of critical importance to our clients. That is why we can guarantee that your solution will be operational in days not weeks or months.
Flexible Licensing
We offer flexible licensing plans including: subscription, per transaction, per-seat, and enterprise licensing. You may choose to have our software installed "behind your firewall" or hosted offsite.
Please feel free to contact us with any queries or questions you may have.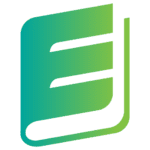 Book your course now
Enquiry
Your enquiry submitted successfully
Enquiry Submission failed
Please enter input field(s)

Tags
Claim this course
To manage this course details kindly claim this course.
Other Courses you may be interested in
May you like Courses