Transport Systems: Global Issues and Future Innovations
Description
Discover how the transport sector can develop infrastructures that meet the needs of a 21st century population.
Duration: 2 weeks
Weekly study: 4 hours
100% online: Learn at your own pace
Unlimited: $23.33/month
Accreditation : Available
Explore how and why transport systems must change in the 21st century
What are the challenges faced by today's transport sector? How can transport professionals develop systems that meet the needs of the 21st century?
Get answers to these questions and more with this course exploring the future of transport. You will learn about effective transport planning and modelling, considering how transport solutions can become sustainable, reduce pollution and improve the health and safety of people across the world.
You will also consider how technologies such as connected and autonomous vehicles and high-speed rail might address global issues.
What topics will you cover?
The current state of transport.
Challenges facing the transport sector.
The changing nature of society and how transport is adapting.
Designing highway infrastructure.
Careers in the transport sector.
The cost of transportation – vehicle noise, emissions and the effects on public health.
The cost of transportation – maintaining infrastructure, energy and climate change.
How engineering and technology can address some of the challenges facing the transport sector.
Designing the transportation of the future.
What will you achieve?
By the end of the course, you'll be able to…
Describe current challenges facing the transport sector and possible solutions.

Summarise approaches to solving infrastructure problems.

Explore design choices that inform the redevelopment of an existing major road junction.

Explain the role that transport professionals have to play in shaping the future of transport.

Debate the rising financial, environmental and health costs associated with transportation and who should pay for them.

Explain how engineering technology is being used to address the challenges of rising demand for transport.

Investigate ways to address road safety problems in low and middle income countries.

Model alternatives to solve a complex urban transport problem.
Who is the course for?
This course is for undergraduate students and mid-career professionals interested in a career in the transport industry.
It will be especially useful for undergraduates studying engineering, urban planning, mathematics, economics, geography and psychology. It will also be useful for mid-career professionals already working in the transport sector or considering a move to the transport sector from other areas such as engineering, scientific research, local and national government policy making, construction and logistics.
Who developed the course?
As one of the UK's largest research-based universities, the University of Leeds is a member of the prestigious Russell Group and a centre of excellence for teaching.
REGISTER FOR THE COURSE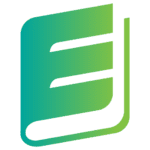 Book your course now
Enquiry
Your enquiry submitted successfully
Enquiry Submission failed
Please enter input field(s)

Tags
Claim this course
To manage this course details kindly claim this course.