Description
Sales objection mainly occurs when the buyers cannot see the value of the products or services you offer. Sales reps need to understand their product value before responding to the sales objection. Based on the fact that the most common selling point that salespeople have to deal with is the price, this course is designed to equip participants' with the knowledge to determine the nature and the real cause of price objections and get ready to deal with them. The modules of this course will help you to explore the best way to handle price rejections strategically as well as the latest trends and keys to handle price objections.
REGISTER FOR THE COURSE.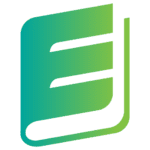 Book your course now
Enquiry
Your enquiry submitted successfully
Enquiry Submission failed
Please enter input field(s)

Tags
Claim this course
To manage this course details kindly claim this course.