Description
Yay Studio is a Yoga Studio.
Say 'Yay' to fun, wholesome workout that lets you relax, be true to who you are, away from the stress and competition of daily life. Positive vibes is our core belief. Fitness is for everyone, and all body types are welcomed and celebrated here. Embrace your inner beauty. Let your body move, stretch and tone in a safespace that brings joy. Say 'Yay' to being you. Come join our movement today.
Classes
Aerial Yoga
Vinyasa Flow
Gentle Flow
Private Yoga Class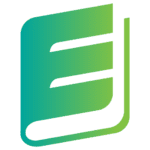 Book your course now
Enquiry
Your enquiry submitted successfully
Enquiry Submission failed
Please enter input field(s)

Claim this course
To manage this course details kindly claim this course.